The 17th Conference on Sustainable Development of Energy, Water and Environment Systems (SDEWES)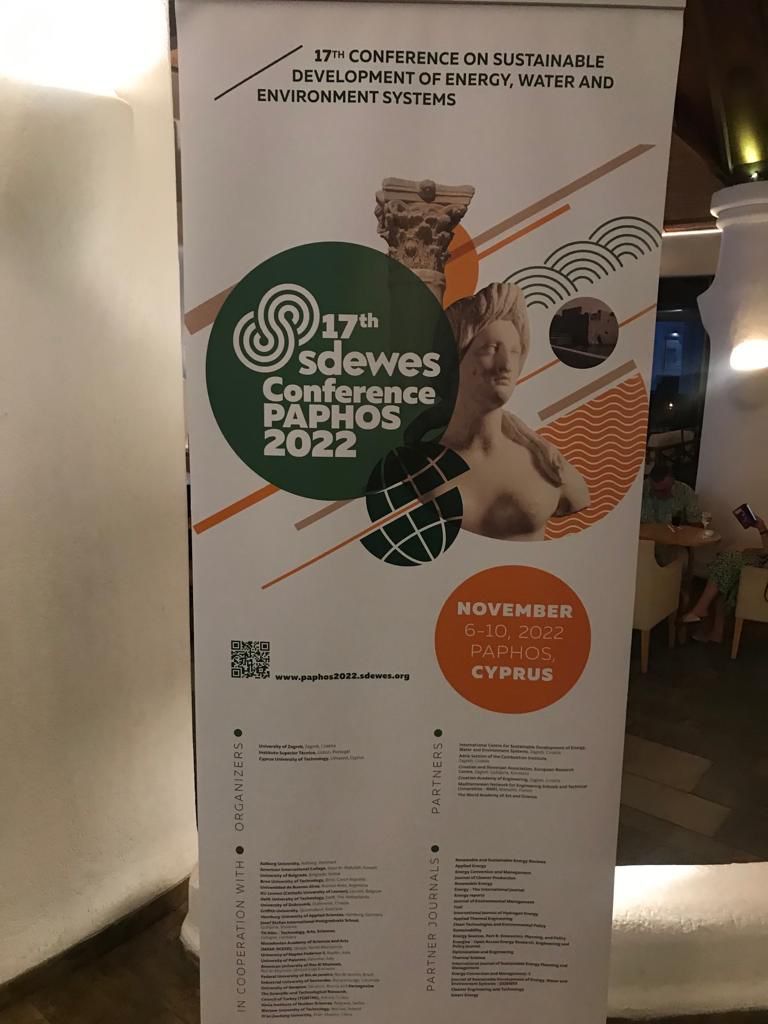 The 17th Conference on Sustainable Development of Energy, Water and Environment Systems (SDEWES),06 – 10 November 2022,
Paphos, Cyprus
Dr. Reza Ardakanian was invited to open the special session on Safe Use of Wastewater in Agriculture through a Water- Food – Energy Nexus at the 17th SDEWES conference in Paphis, Cyprus.
The session was chaired by Prof Yannis Ieropoulos of Southampton University and Dr Serena Caucci of UNU-FLORES.
Prof. Ardakanian was invited by Dr Serena Caucci to reflect on his experiences with establishing several UN related organisations working on the WEF Nexus.
The 17th Conference on Sustainable Development of Energy, Water and Environment Systems (SDEWES) was held 06 – 10 November 2022 in Paphos, Cyprus and it has brought together 496 scientists, researchers, and experts in the field of sustainable development from 52 countries and 6 continents, out of which 349 attended onsite and 147 online. The participants listened to 337 oral presentations in 34 regular and 14 special sessions plus four plenary lectures and two panels given by some of the most distinguished experts in the field.